EF - N'sync Gone - Track Original Video
'Gone' was released in 2002 it focuses around the lead Justin Timberlake and what appears to be his ex girlfriend, the video is shot in black and white and is shot in an empty apartment with flashbacks throughout of his ex girlfriend who is 'Gone' and then cuts back to him alone.
The other group members are included in scenes such as a birthday party whilst at the same time cuts between the bands video for 'girlfriend' which featured Nelly.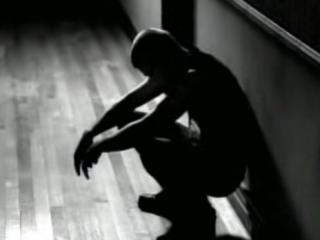 For the flashback scenes Ritts the video director hired a 17 year old Croatian girl named Corrina she had no problem with the flashback scenes but for the opening part to the video where we see a some what more comical take on something from maybe the 1970's, Ritt's hired a physical comedy director to teach her how to communicate with facial expressions.
Ritts did not manipulate a single frame during post-production however he did different cameras, speeds and films to create different looks and effects. For example during the intimate scenes with Timberlake and Corrina, Ritts used a small handheld camera Ritts said he did this so " you really caught those intimate moments"
'NSYNC's "Gone" has none of the fancy special effects or postproduction gloss of the other nominees for Video of the Year at the 2002 MTV Video Music Awards. The black and white clip is an exercise in simplicity, beautiful for its natural imagery and intimate moments.
Originally, "Gone" was not going to be so simple. Jive Records wanted to do a period piece with Justin Timberlake, the main voice behind the tender ballad, playing Charlie Chaplin.
- Source MTV Website - The Story Behind Video